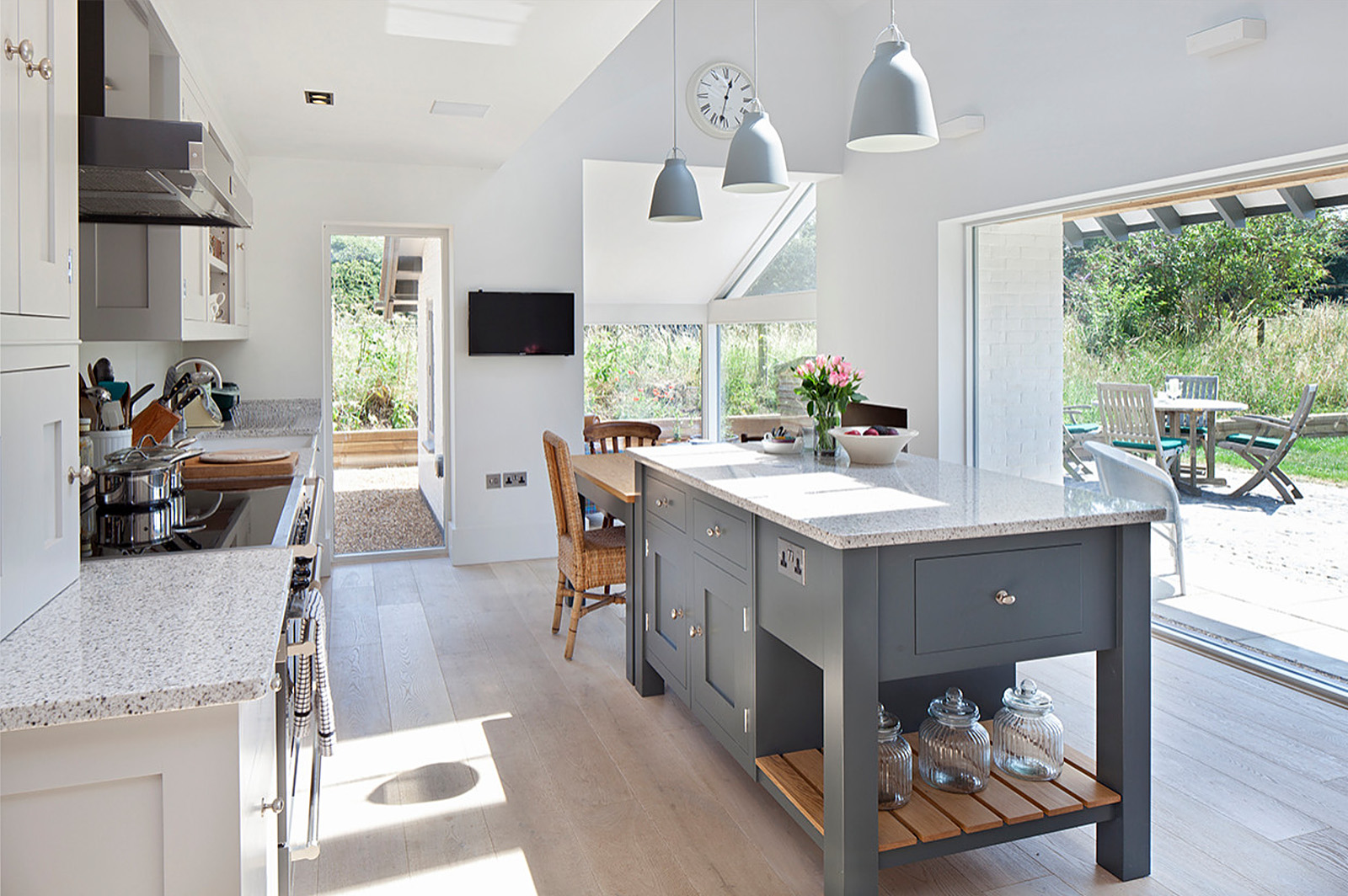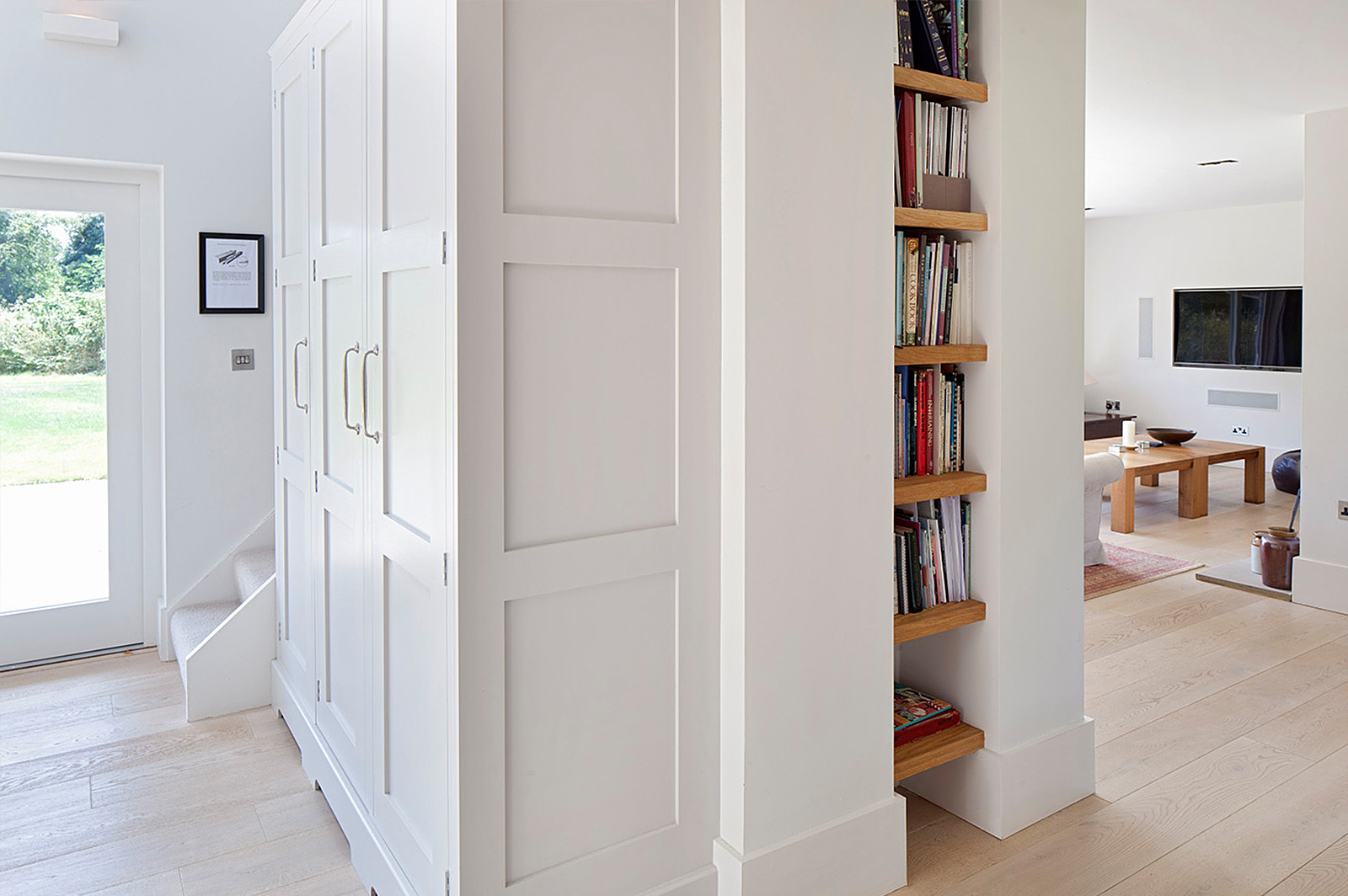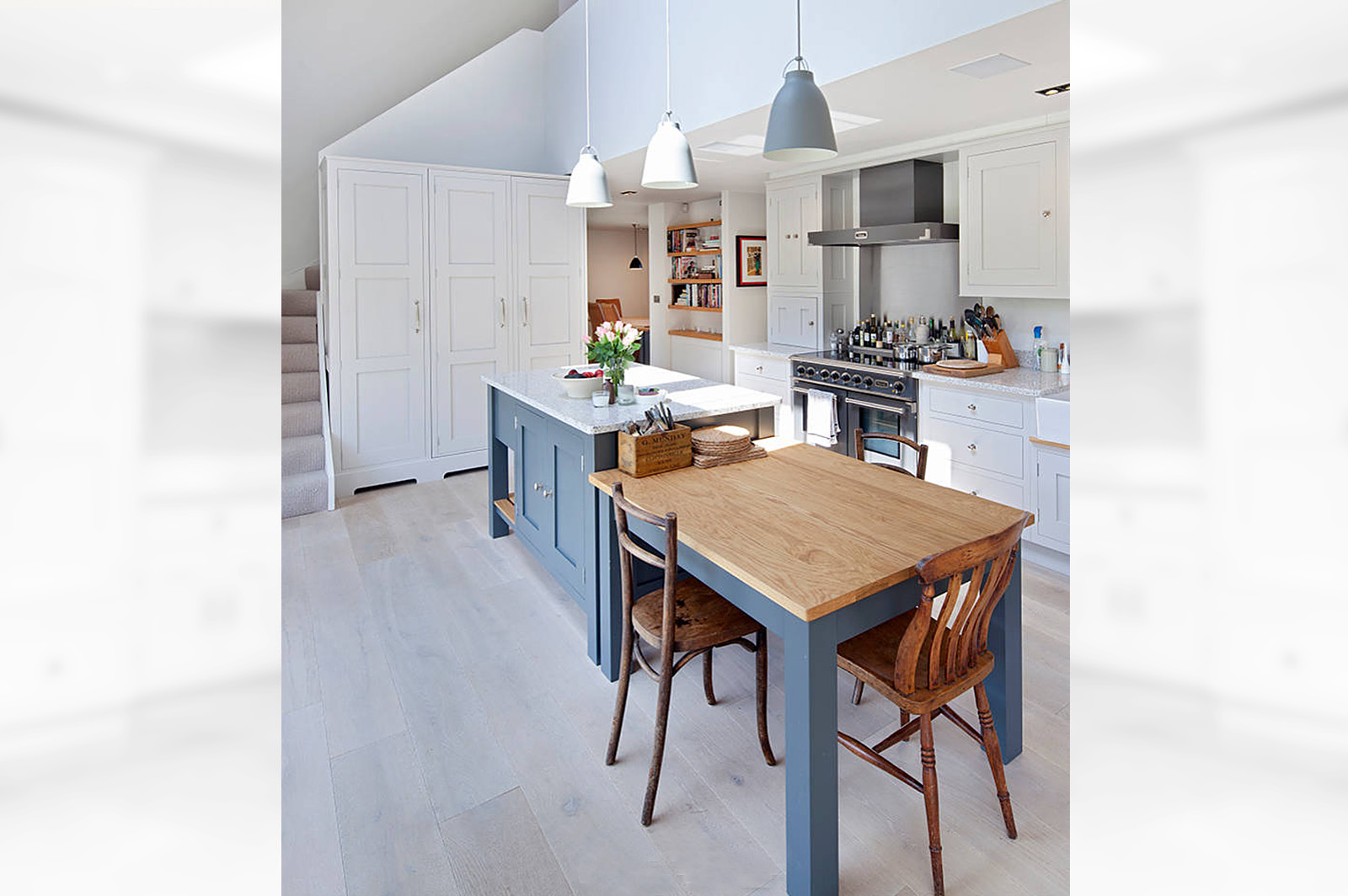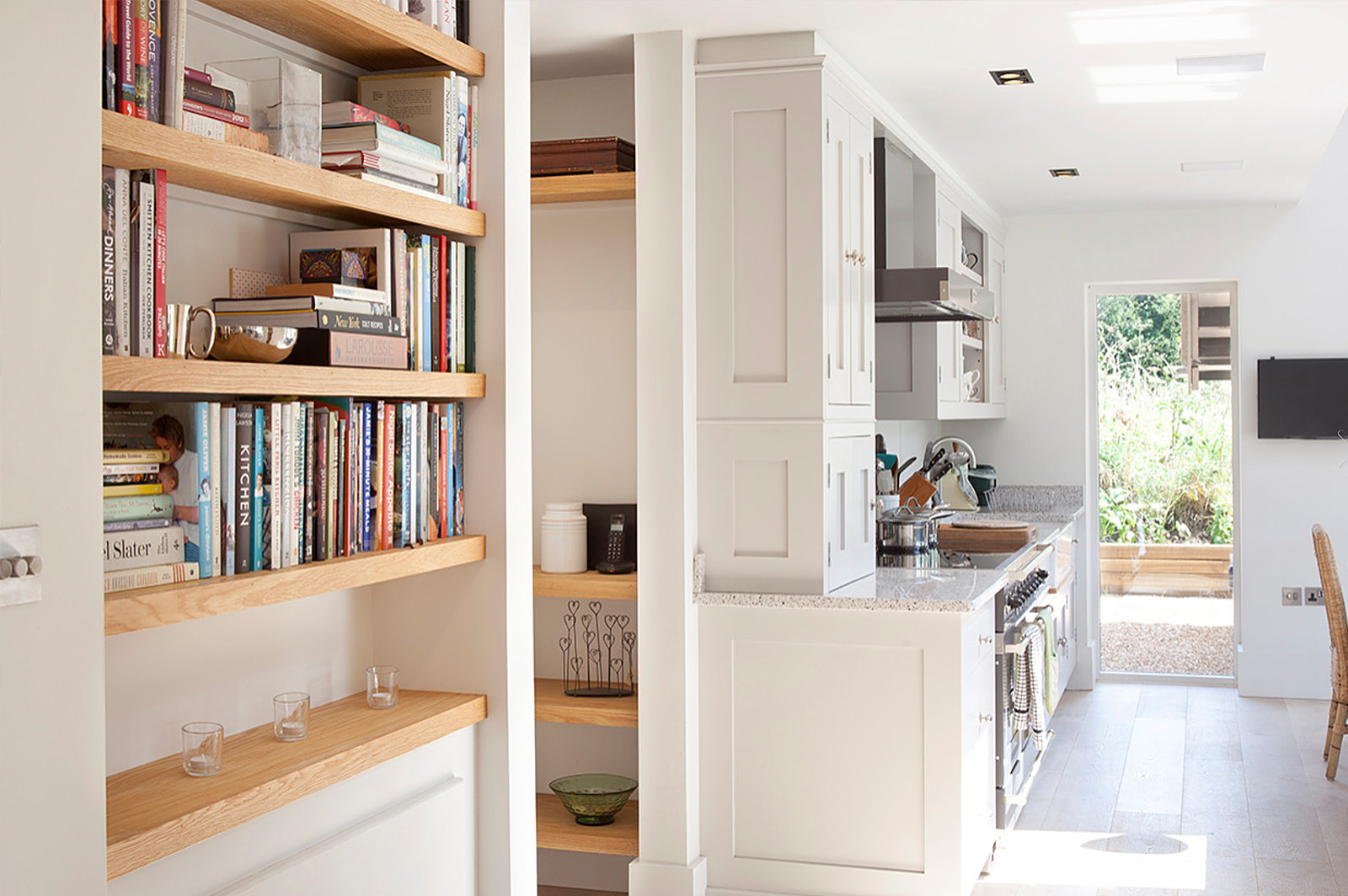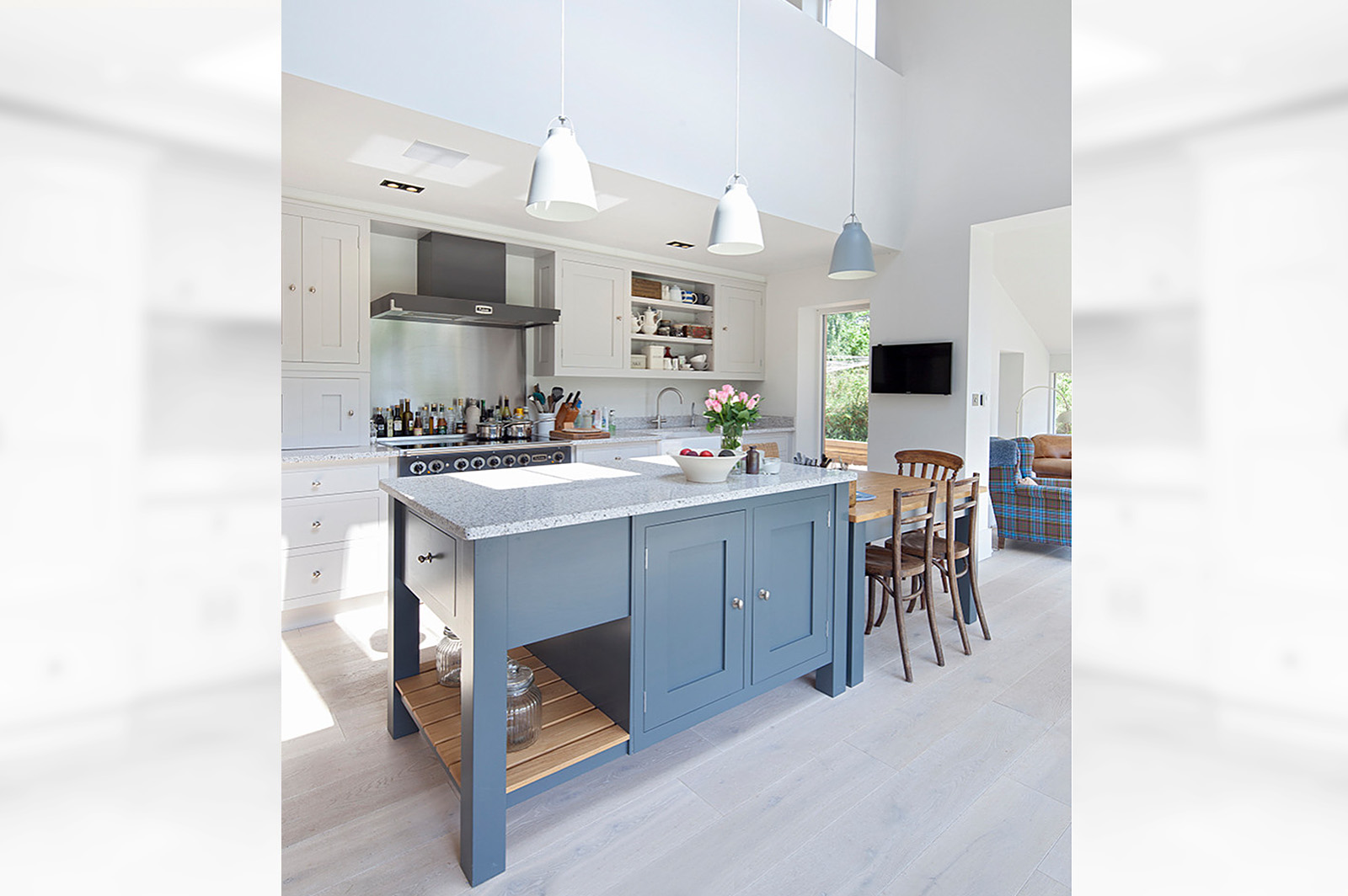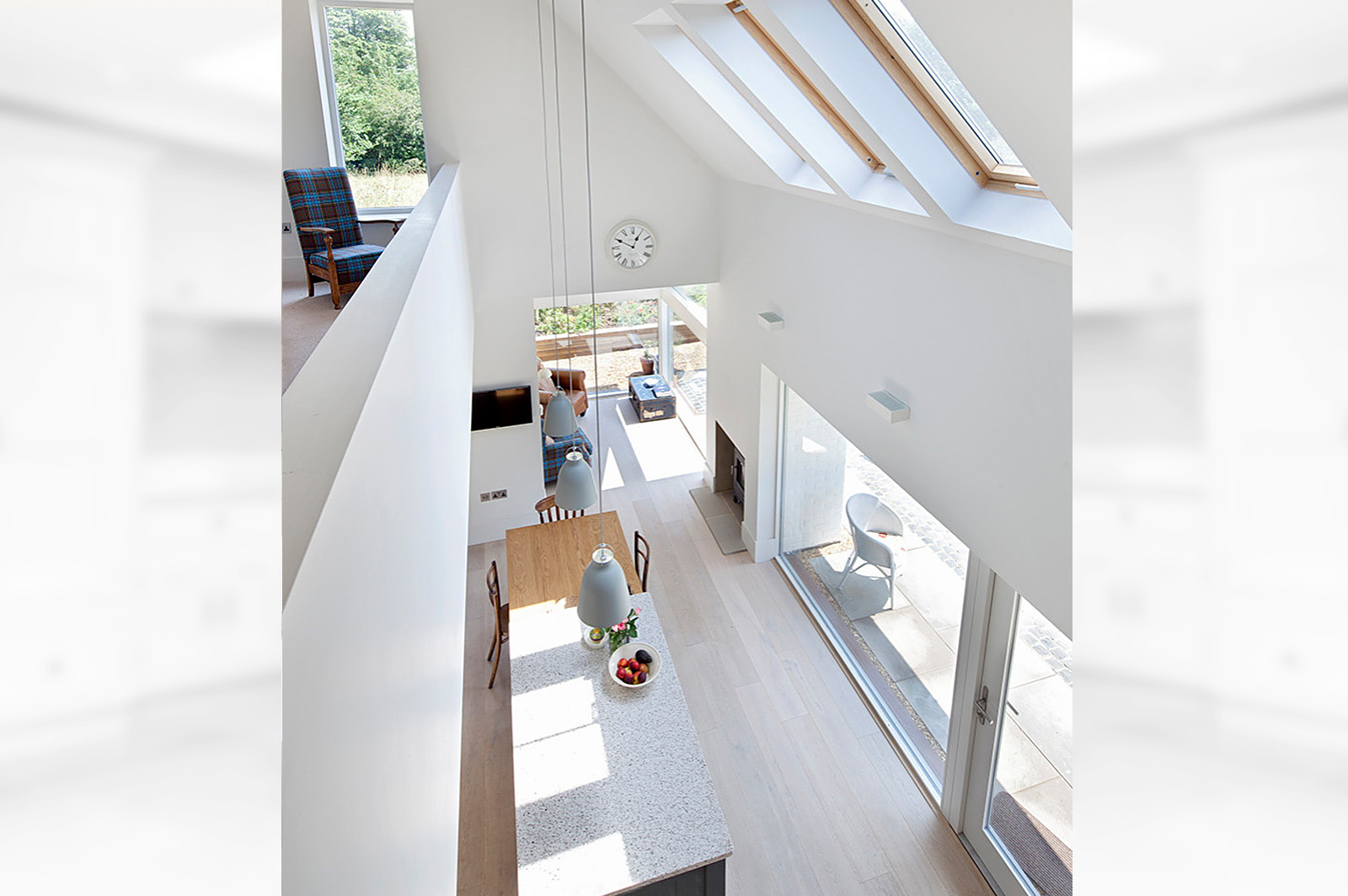 Mezzanine heaven
Whenever the sun comes out we think of this fantastic mezzanine kitchen and garden room with the doors flung wide.
Simple square edged panels married with white granite to give this family kitchen a cool and spacious feel, complimenting the height and space generated by the contemporary architecture of the house.
A long mezzanine above the kitchen provided the perfect viewpoint for the freestanding kitchen island with pendant lighting and a view through the large bifold doors to the garden.
The new staircase gave us the opportunity to create a range of fitted cupboards and shelves to give this family classic storage areas and a feeling of permanence in the design, bringing the old and new areas of the house together.